Our Military Ministry
is designed for families and singles to fellowship with like-minded believers. We encourage military service members and their families to grow in Christ while at Hopewell, and share what they have learned in their travels serving God and Country.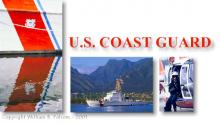 We provide transportation from most military bases and have monthly fellowships to help keep up morale.
We also provide care packages for deployed service members if you give us their FPO.
COMMANDANT INSTRUCTION 1730.4C
Subj: RELIGIOUS MINISTRIES WITHIN THE COAST GUARD / Attending Services: Section 20
http://www.uscg.mil/directives/ci/1000-1999/CI_1730_4C.pdf